On a daily basis, dirt, sebum, microbes, sweat, dead skin cells, bacteria and pollutants gather on your skin (ew, gross). That's why cleansing to remove the gunk is important to maintain clear skin.
Without cleansing, your skin would be covered in a thick layer of dirt and grime—making all your other products (moisturizers, serums, etc.) ineffective at penetrating the skin. Think of a clean, white canvas vs. a grimy old one with paint streaks. Which one do you want to paint your masterpiece on?
At Centre Salons and Spas, we educate our facial clients on the importance of cleansing properly at home so they can keep their skin in perfect condition. Here are a few of our top tips.
When and How to Cleanse
First, the bad news: makeup wipes do NOT count as a proper skin cleanse (and they're harmful to the environment)!
Now, the good news. A simple skin care routine can keep your skin clear. Start with cleansing twice a day. Your morning cleanse will remove sweat that has accumulated on your skin while you slept, as well as any other impurities your skin created overnight.
Your evening cleanse ideally has two parts. The first is responsible for removing makeup and sunscreen (this is where you would use an oil-based or micellar water product). Your second cleanse is when you actually cleanse your skin, allowing it to acquire oxygen while you sleep, an important function your skin needs to regenerate.
Choosing the Right Cleanser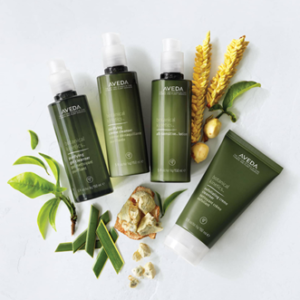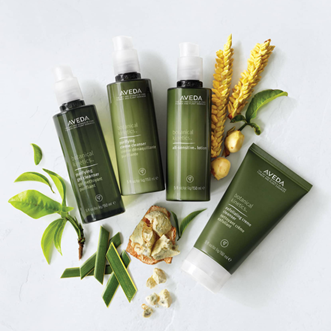 So what should you use for that second cleanse? Choosing the correct cleanser for your skin type and condition is important, and you should get the recommendation of a professional. (Call us, we can help!) What your friend uses, or says works for them, doesn't always mean it will work for you.
Oily Skin: Aveda Botanical Kinetics Purifying Gel Cleanser is a gentle, plant-derived gel cleanser that foams away oil and impurities and helps normalize skin.
Dry Skin: The rich, mild crème formula in Aveda Purifying Crème Cleanser is plant derived and removes surface dirt and impurities to leave skin soft and smooth.
Hyperpigmentation: Aveda Exfoliating Crème Cleanser contains jojoba exfoliating beads to help increase cell turnover and remove skin-dulling surface cells and impurities. Its creamy formula with mango butter leaves skin conditioned.
Acne: Cleanse your acne-prone skin with Aveda Outer Peace Foaming Cleanser to deeply cleanse pores, dissolving oil, makeup and other impurities.
Pick up these cleansers at any of our four locations or purchase here.