With summer in full swing, we hope you're enjoying long hikes, refreshing pool days, and BBQs with friends.
But while you're soaking up the summer sun, your skin can suffer. Here at Centre Salons and Spas, we're passionate about our guests caring for their skin year round, but especially when spending extra time outdoors.
Our esthetician, Mal, offers these three tips to keep your skin looking its best all summer long.
1. Upgrade Your SPF
A sun protection factor of 30 or higher is essential for Colorado summers. We live at altitude, which means a much higher UV Index than sea-level states—so the sun really wreaks havoc on our skin if we aren't protecting it. Without sun protection, you can almost guarantee skin conditions like hyperpigmentation, discoloration, seborrheic keratosis, wrinkles and elastosis sooner than later.
Are you sensitive to the harsh chemicals that can be found in sunscreens or sunblocks? Try Aveda's Daily Light Guard Defense Fluid Broad Spectrum SPF 30. It has dual protection—UVA/UVB defense from non-chemical, 100% mineral-derived sunscreen technology, plus plant-derived pollution defense. It's dermatologist-tested, non-acnegenic and suited to all skin types.
2. Switch Out Your Moisturizer
With summer comes humidity. Now's the time to switch your rich, heavy winter moisturizer to a lightweight, breathable formula like Aveda's Tulasara Renewing Radiance Crème.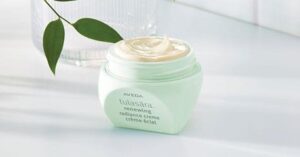 Aveda's Inner Light Mineral Tinted Moisture is also a great option for a lighter foundation (and has SPF 15).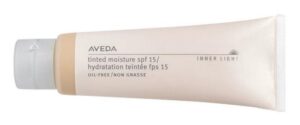 3. Use a Dry Brush
Incorporate lymphatic dry brushing into your daily routine for increased healthy oxygenated blood flow and lymphatic drainage. It also removes dead skin cells, reduces cellulite, aids waste removal and gives your skin a beautiful glow!